Family owned and operated since 2005, Family First Home Companions has been providing quality, personalized in-home care to the Long Island older adult community. Mother and daughter team, Alice Bonora and Jennifer Benjamin started Family First out of the desire to help seniors lead healthy, independent lives by assisting them with their day to day activities.
Families choose Family First because we give each client the personalized attention they deserve and the time to plan their weekly care and appoint compatible caregivers. Our personal and professional experience has given us extensive knowledge of the needs of older adults and how to best meet them.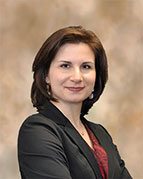 Jennifer Benjamin, MBA, GCM, CDP
Jennifer Benjamin has a Masters degree in Business Administration, a graduate Certificate in Geriatric Care Management, is a Certified Dementia Practitioner and is co-founder of Family First Home Companions .  With a background in human resources and business management she helped to build a company that is founded on professionalism, integrity, compassion and know-how.  
Jennifer has specialized training in Alzheimer's disease through the Long Island Alzheimer's Association and the Long Island Alzheimer's Foundation.  She also volunteered her time with the Alzheimer's Disease Assistance Center of Long Island for 3 years by providing cognitive stimulation to an Alzheimer's patient group.   
Jennifer educates the community about elder care and speaks to caregiver support groups, senior centers, and at professional organizations.  Topics include home safety, effective strategies for family caregiving, elder care planning, and awareness about elder abuse.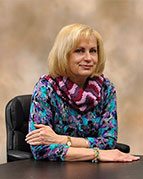 Alice Bonora, CSA
Alice is a Certified Senior Advisor and co-founder of Family First Home Companions. After being a family caregiver to both her parents, she saw the need for a service that helps older adults with everyday activities that become overwhelming over time and impact their ability to maintain quality of life. She started Family First Home Companions in 2005 with the mission to provide an outstanding home care service that gives personalized, attentive care to its clients and families.
As a Certified Senior Advisor, Alice has helped families navigate the many challenges that come along with caring for an older loved one including funding options, long term care insurance, home safety options, home care services, entitlements and benefits, and dementia care.
With both personal and professional experience in dementia care, Alice has been pivotal in helping older adults afflicted with this disease to improve their quality of life by being an advocate and a mentor. Alice's background includes over 30 years' experience in the insurance field and in business management.
Michelle Sullivan, CDP Senior Care Coordinator
Michelle is a Certified Dementia Practitioners and the Senior Care Coordinator at Family First Home Companions. As a Certified Dementia Practitioner (CDP), Michelle has been trained in all aspects of dementia including the various forms of dementia (most notably Alzheimer's disease), the needs of those afflicted with dementia, cognitive stimulation, treatment options, and providing quality of life and dignity to those afflicted with this disease. As the Senior Care Coordinator, Michelle is responsible for meeting with families and assessing the needs of older adults, the scheduling of all caregiving staff, the recruitment and hiring of all caregiving staff, holding care plan meetings with families and quality assurance. Michelle consults with families on home safety issues, deciding on the appropriate caregiver and service schedule, addressing age related health concerns, and dementia care issues. Michelle has a background in managing and overseeing the care of the developmentally disabled and has worked in the healthcare field for over 20 years
Liz Eavarone Scheduling Coordinator
Liz has been working in the home care field for many years as a care coordinator. She brings a wealth of knowledge on age related issues that require older adults to need help at home and the challenges with coordinating home health care services. As the Scheduling Coordinator, Liz oversees the schedules of the caregiving staff and is the point of contact for the majority of the scheduling changes. Liz ensures that everyone gets to where they are supposed to go and helps the caregivers with questions related to their work duties, feedback on the clients' care, and concerns regarding the clients' care plans. Liz also speaks with prospective families about hiring professional caregivers for their loved ones and educates them on the services of Family First Home Companions
Ellen Romito On-Call Assistant
Family First Home Companions strives to provide outstanding home care services which includes being available during non-business hours to answer urgent calls. Ellen is responsible for answering calls during non-business hours to provide customer and employee support. Ellen has been a care coordinator for the last 10 years and has worked in the healthcare field for over 20 years. She enjoys helping people and providing support to ensure our elderly clients are always covered.
Ready to find out more?
view our services
Let's Get Started!
get immediate help with info & pricing
Family First Home Companions is a Long Island home care company.  We provide senior companions to assist your loved ones with daily activities, dementia care and Alzheimer's companions, and respite care to care for your loved ones on a short term basis. 
We serve the following States, Cities, Zip Codes and Counties: 
Long Island, Nassau County, Suffolk County, New York City (NYC), Queens, Manhattan, Brooklyn, Bronx, Staten Island