5 Things to Do When an Elderly Loved One Has a Sudden Health Issue
Senior Care in Bayside NY
One call that family caregivers dread is the one that lets them know that something has happened to their elderly loved one. You feel powerless and yet you still want to handle every bit of the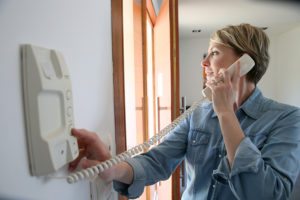 situation. These tips can help you to make sure that you are able to weather the storm.
Determine Your Loved One's Current and Future Situation
Before you do anything else, it's important to know what your loved one's existing situation is and what to expect for the immediate future. In the case of something such as a fall, your loved one may fare well if she's already active. Other sudden illnesses, such as heart attacks or strokes, may have a different outcome depending on the severity of the situation and your loved one's overall health.
Figure Out if Her Home Needs Any Changes
Once you know what is going on with your loved one's health, you can start looking at whether her home needs any types of modifications in order to accommodate her. If she's going to be in a wheelchair for a while, sit down in every room and imagine navigating the room in a wheelchair yourself. You might be surprised at what you find that needs doing before your loved one can safely navigate.
Look at the Logistics of Transportation
If your loved one was active and independent before her health problem struck, you may find yourself suddenly needing to figure out transportation. Depending on your own situation, you may not be able to take her everywhere that she needs to go. Look for the options that make sense for your loved one. Some senior organizations offer transportation even for wheelchair-bound seniors or you may need to work with a private car service.
Look at In-home Care Options
Some loved ones need a good bit of help after a health problem strikes. You may be able to help out some, but experienced senior care providers may be a better way to go. They've helped many elderly loved ones cope with health situations, both of the temporary and the permanent variety.
Determine Who Can Help and When
You may even be lucky enough to have friends and family members who are able to help out. Make a quick chart that helps everyone to see at a glance who is available when. That way you can maximize the assistance that you get from other loved ones.
Chances are very good that your loved one's health scare isn't a permanent situation, but how you handle it can definitely make her recovery easier.
If you or an aging loved one are considering
senior care in Bayside, NY

, please contact the caring staff at Family First Home Companions. Serving all of Long Island. Call today: (631) 319-3961

Source
http://www.cdc.gov/HomeandRecreationalSafety/Falls/adultfalls.html

http://www.mayoclinic.org/diseases-conditions/heart-attack/basics/definition/con-20019520

http://www.mayoclinic.org/diseases-conditions/stroke/home/ovc-20117264
Jennifer Benjamin has a Masters degree in Business Administration, a graduate Certificate in Geriatric Care Management, is a Certified Dementia Practitioner and is co-founder of Family First Home Companions .With a background in human resources and business management she helped to build a company that is founded on professionalism, integrity, compassion and know-how.

Jennifer has specialized training in Alzheimer's disease through the Long Island Alzheimer's Association and the Long Island Alzheimer's Foundation.She also volunteered her time with the Alzheimer's Disease Assistance Center of Long Island for 3 years by providing cognitive stimulation to an Alzheimer's patient group.

Jennifer educates the community about elder care and speaks to caregiver support groups, senior centers, and at professional organizations.Topics include home safety, effective strategies for family caregiving, elder care planning, and awareness about elder abuse.
Latest posts by Jennifer Benjamin (see all)