Home Health Care in Islip NY: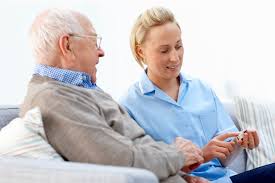 Senior Care in Islip, NY: According to the Centers for Disease Control, five out of six persons age 65 and older are taking at least one medication and almost half of the elderly population take three or more. According to the department of health and human services, 55% of the elderly are non-compliant with their…
Read More
Home Health Care in Islip NY: If a storm hits, do you have a plan to keep your mom safe? Hurricane season isn't the only storm seniors face. A winter Nor'easter can knock out power for days. A strong thunderstorm may trigger tornadoes or straight sheer winds.
Read More